NEWS & EVENTS for SUMMER, RETREAT INFORMATION, CLASS TIMES and MORE! Read on ...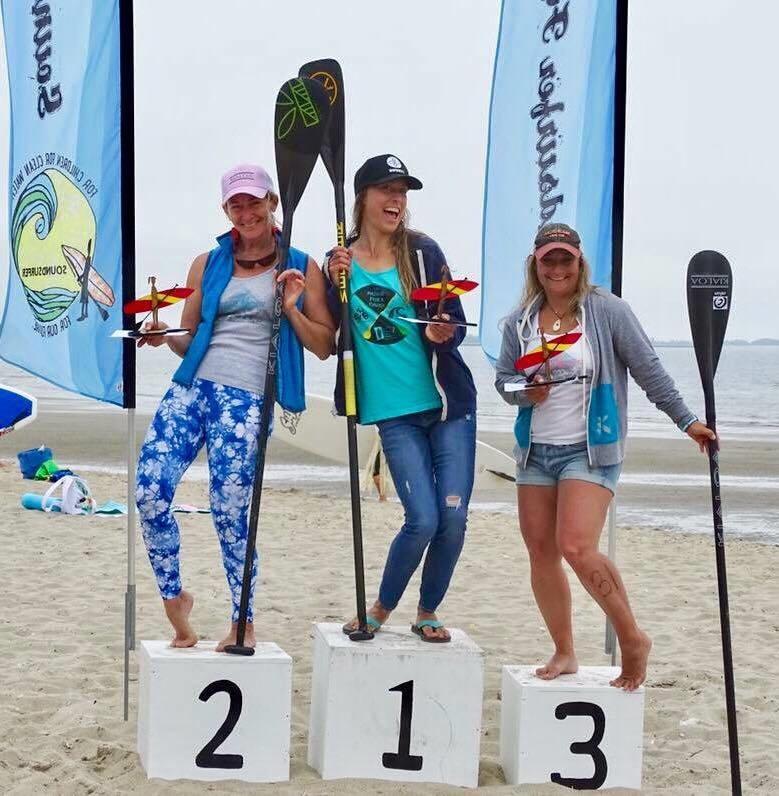 Soundsurfer Waterman's Challenge - June 17, 2017
It was an epic day, an incredibly well run event with lots of good stoke and energy. This year's Soundsurfer Waterman's Challenge in Bridgeport, CT was a race to be remembered. Every year, this event brings a gathering of the tribe from all over the North East (and often beyond as last year NC's April Zilg made an appearance along with PR's Desiree Hernandez) which makes for a special day reuniting with friends. The long course includes a 6-Mile Elite race and/or a 3-Mile Recreational paddle & race. The elites who want to vie for overall champs must then contend in a 1.2 Mile Technical challenge navigating the surf and multiple buoys culminating in a 200 yard sprint to the finish.
The event is good energy. It raises money for children with diabetes and clean water initiatives along Long Island Sound. That, and it includes the Perpetual Paddler award. This award, a superior trophy, that is passed from participant to participant is awarded to the youngest paddler who shows the most promise, good sportsmanship and passion for stand up paddleboarding. It is in memorandum of local paddler and crusher Jim Rothwell's son Alex and every year we get choked up when they announce the winner.
It was a great race day for me. My back, after months of healing and working hard with my personal trainer at Muv Strong, Inc. , is feeling stronger and I was happy to take home 2nd place overall behind rock star Stephanie Shideler (thanks for always wearing bright colors so I can track you in the pack, Steph!) and in front of my friend and Kialoa team mate, Michelle Currier. I feel so blessed to be able to share the podium with such awesome women. This tribe makes my heart swell with pride.
Already looking forward to next year's Soundsurfer Waterman's Challenge! They tell me it will be the 2nd weekend in June 2018. Hope to see YOU there!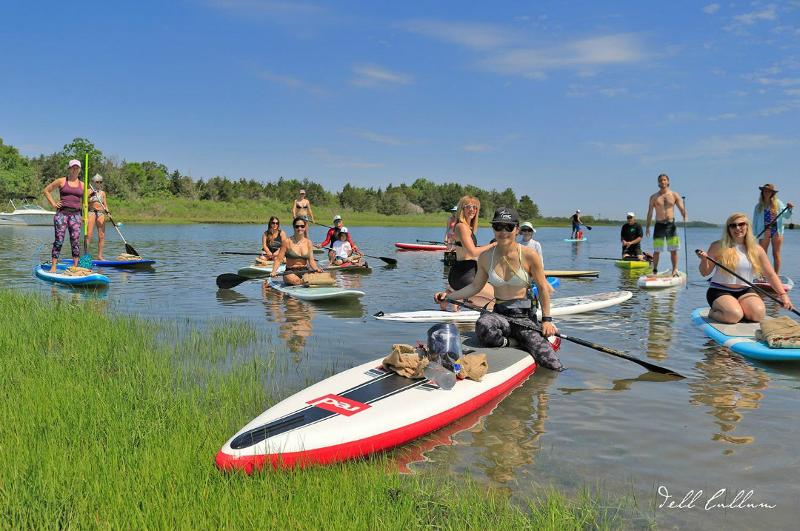 ACCABONAC PADDLE & CLEAN UP - June 10th, 2017
We had an AWESOME time at our first annual Accabonac Paddle & Clean up in East Hampton last week! Super stoked to have had PERFECT weather, PLENTY of support and OVER 20 paddlers from ALL OVER Long Island come and attend the event.
A SPECIAL shout-out goes to my Red Paddle Co. girls who drove out from Manhattan to make the adventure and share their good stoke. Can't say enough about these rock stars! They are the kind of athletes that inspire others and make paddling look SO GOOD!
A huge thanks to goes to Surfrider's Eastern Long Island chapter, specifically Colleen Henn, for being there, offering us burlap bags to make the clean up happen (less trash/less waste is what we're after) and for offering her extensive knowledge about mico-plastics and sea life to our participants. Other supports include the Accabonac Protection Committee who were FULLY on board to make this happen, promoted the clean up effort in their local newsletter and offered that newsletter chock FULL of information about ways we can ALL support the local environment as part of our gift bag for the event. Paul D'Andrea of the Nature Conservancy here in New York was on hand to take pictures and welcome us to the Kaplan Meadow Preserve - the site of our clean up effort - and lululemon athletica East Hampton & Clif Bar also offered staff and provisions to make the day great! Feeling so blessed and supported by ALL of you. Mahalo!
Then, we had our incredible tribe of paddlers, water-loving souls, who showed up to make a difference. You never know what you're going to get in an open-registration event like this and what was interesting was, it was the ELITE of PADDLERS here on Long Island who showed. Truly the movers and shakers, the leaders in their communities and folks who show up to make a difference. Our day & experience was so successful that several peeps have committed to taking this concept of 'Paddle & Clean Up' home to their local neighborhoods and share their knowledge further. SO grateful for ALL of YOU! If this is the result of our first paddle together, I can't wait to see how far reaching our impact will be! Mahalo nui loa to everyone who turned out and/or sent their support from afar.
This was truly a community effort!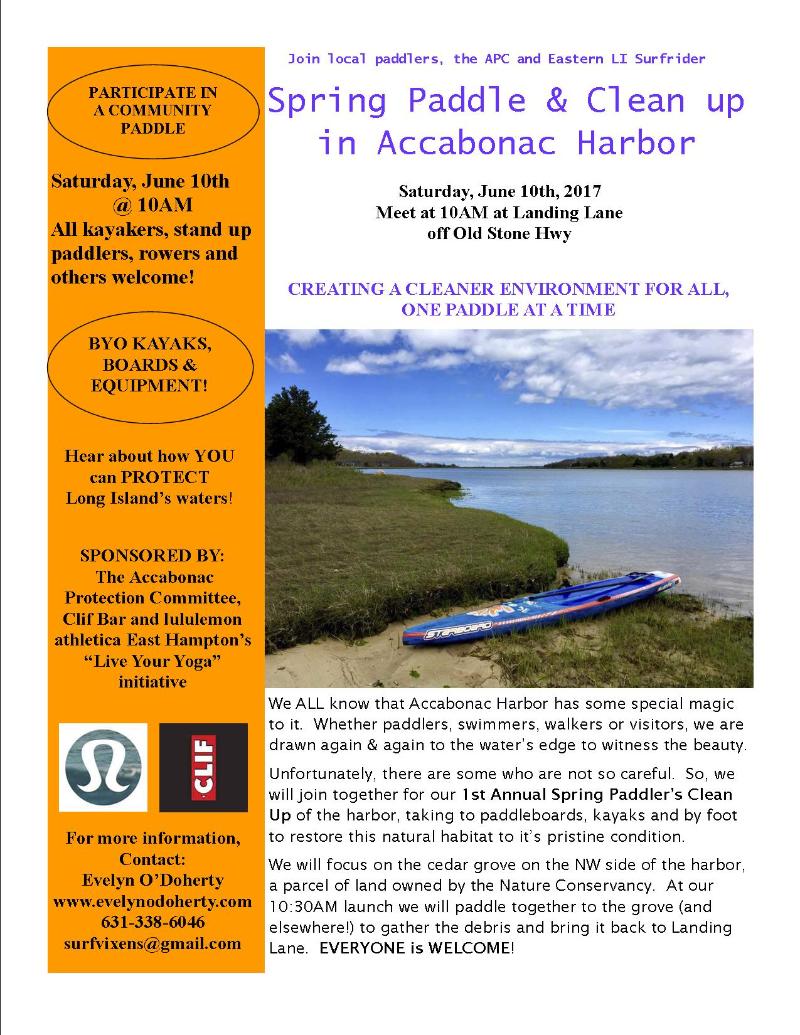 SPRING PADDLE & CLEAN UP of ACCABONAC HARBOR - June 10, 2017
Join us for a beautiful celebration of our local waters. On June 10th @ 10AM we will be meeting up at the boat launch at Landing Lane, East Hampton NY for a CommUNITY Paddle. This paddle will take us from Landing Lane, though the beautiful and pristine environment of Accabonac Harbor to a grove of cedar trees on the North Side of the creek. There, we will take time to clear out debris that's been blown in by high tides and wind from winter storms. We will ferry our trash back to the start (larger items will be carried out to the road) and pause to hear some news and updates from the Accabonac Protection Committee on the dangers of mosquito spraying on salt marshes, Surfrider's Eastern Long Island Chapter who will give us the run down on their Clean Water Task Force, currently testing the bacteria and nitrate levels of Long Island's waters and come together to talk about how we can each participate in the preservation of something precious, our local waters.
BYOB (Bring Your Own Board, please) and ALL paddlers are required to wear PFD's or lifejackets and a leash. This is a ZERO WASTE event, meaning we don't want to ADD to the garbage we collect, so we are asking participants to please bring their own water bottles for hydration.
If you have ANY questions, please give me a shout at 631-338-6046! For inspiration, check out this film I made last year with Red Vault Productions & The Nature Conservancy on the quality of Long Island's waters.
Click HERE to watch the 4 minute film.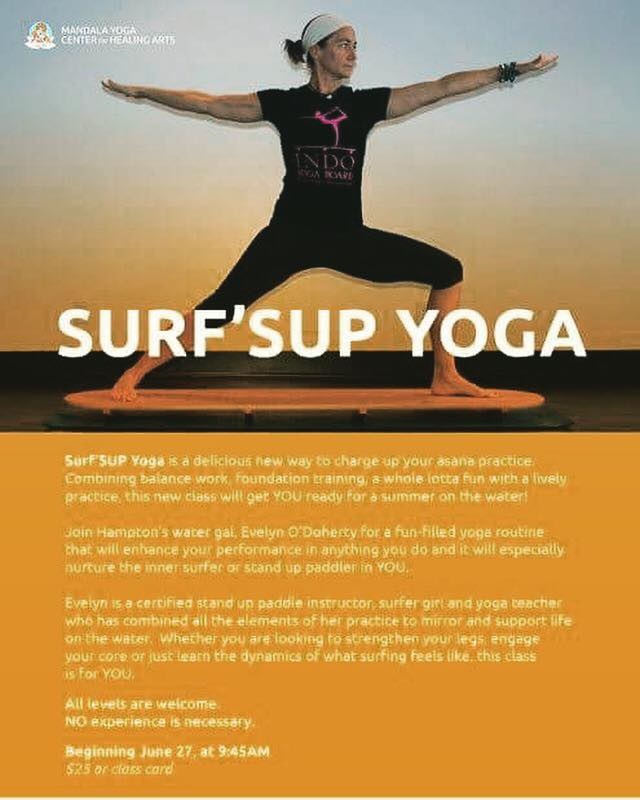 Surf'SUP Yoga every Tuesday @ 9:45AM at Mandala Yoga Center in Amagansett, NY!
Check out ALL the benefits you can derive from a stability practice like Surf'SUP Yoga: increased balance, stronger foundational muscles, greater core strength, more fluidity of movement, enhanced focus, awareness of body in space and so much more!
Working with the Indo Yoga Board - a 5 foot long bamboo board that sits on gently rounded rockers - we flow through our asana practice and develop greater attention to detail, nuances in every pose in order to find stability and balance. Surf'SUP Yoga builds and conditions your foundational strength as well as giving you a great core workout. You will move like a panther when you walk out the door!
An excellent & FUN way to cross-train for LIFE and especially: surfing, paddleboarding, tennis, running and, of course, yoga on the mat. We'd love for you to stop in! Give a shout with any questions; otherwise, we'll see you on Tuesday @ 9:45AM at Mandala Yoga! Aloha.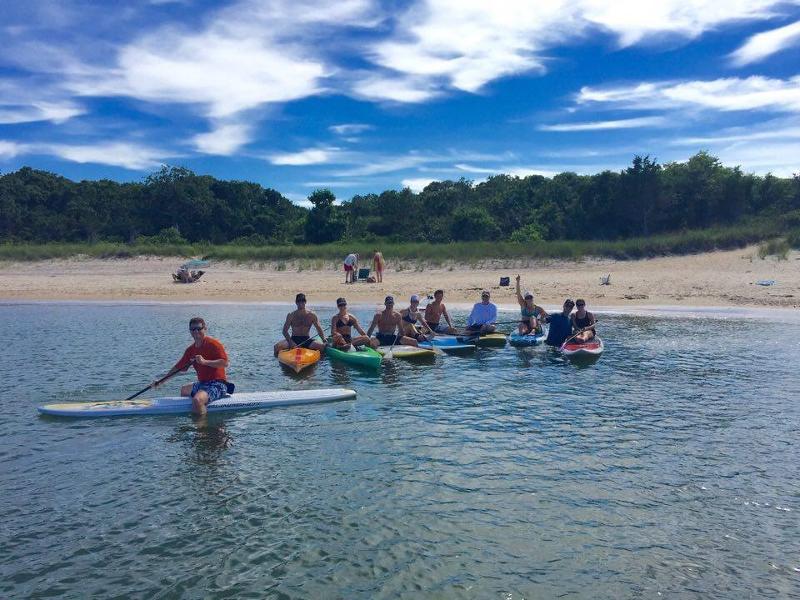 TRUTH TRAINING PADDLE CLINIC Sunday, July 24th @ 2PM, East Hampton, NY
A great day on the water for TRUTH! Am teaming up with the great folks at Truth Training this Sunday, July 24th @ 2PM at Big Alberts Landing in East Hampton, NY to offer a specialized training for the Truth Training warriors to get them ready for next weekend's Block Island Challenge! This clinic will talk about longevity and paddling for endurance as this group will be heading out on the 18-mi open ocean paddle from Montauk Point to Block Island as a fundraiser for the local chapter of Paddlers for Humanity. We will focus on stance, core integration, maximizing your larger muscle groups, how to release fatigue and so much more. You can join this stalwart team of Truth warriors and learn some new technique by SIGNING UP at www.truthtraining.com. Cost is $25pp for regular customers and FREE for individuals who are part of Truth Training's training program and are participating in this year's Block Island Challenge! Hope to see you there!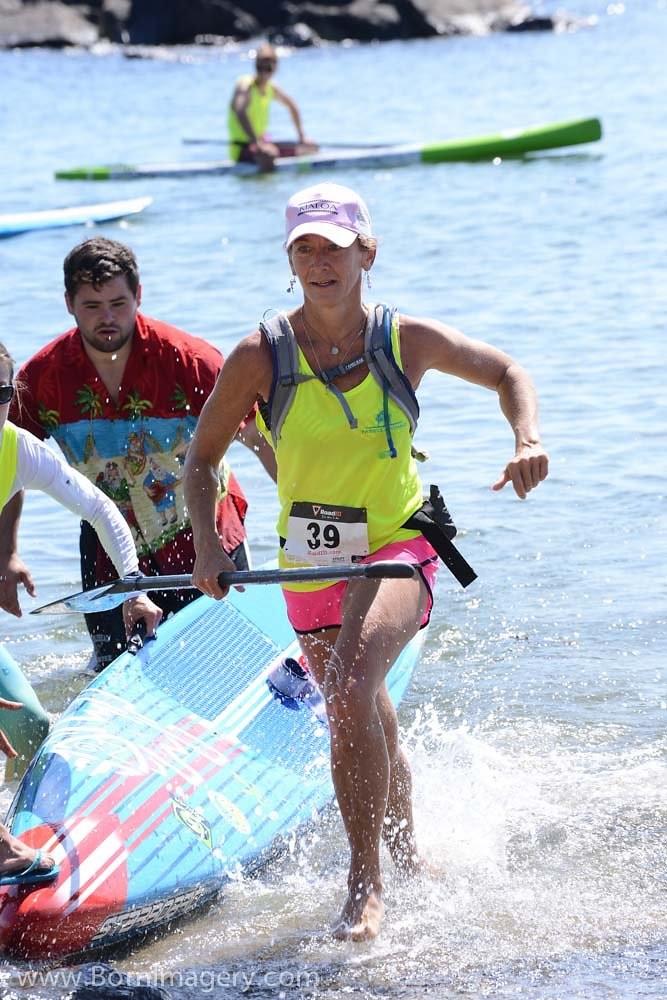 PADDLE FOR PLUMMER
Saturday, July 16, 2016 - Salem MA
It is a great privilege to be able to bring into my passion the ability to be of service to others. SUP Racing is an amazing sporting activity in that regard and I am HONORED to run in a community that gives so much. This upcoming Saturday, I'll be participating in the 4th annual Paddle for Plummer in Salem, MA. This event, held on the grounds of The Plummer Home raises money for foster children throughout the state of Massachusetts. A stoke-filled and vibrant day, Paddle for Plummer includes a 6-mile Elite SUP Race, SUP Yoga classes, Spin classes, raffle prizes, a Corn Row competition and so much more. Hosted by The Plummer Home, a home for teenaged foster boys in Salem, and SUP East Coast Style owned/run by my brilliant friend Leah Beth Goodman, The Paddle for Plummer is truly one of my favorite races of the year. You can ride with me on this journey to raise money for these kids by donating HERE:
https://www.crowdrise.com/Evelyn-PaddleforPlummer2016
And, as always I carry you with me in spirit. Thank you ALL for your continued support, you great encouragement and mostly for your great hearts. We RISE TOGETHER and in this case, for the GOOD of ALL. Mahalo!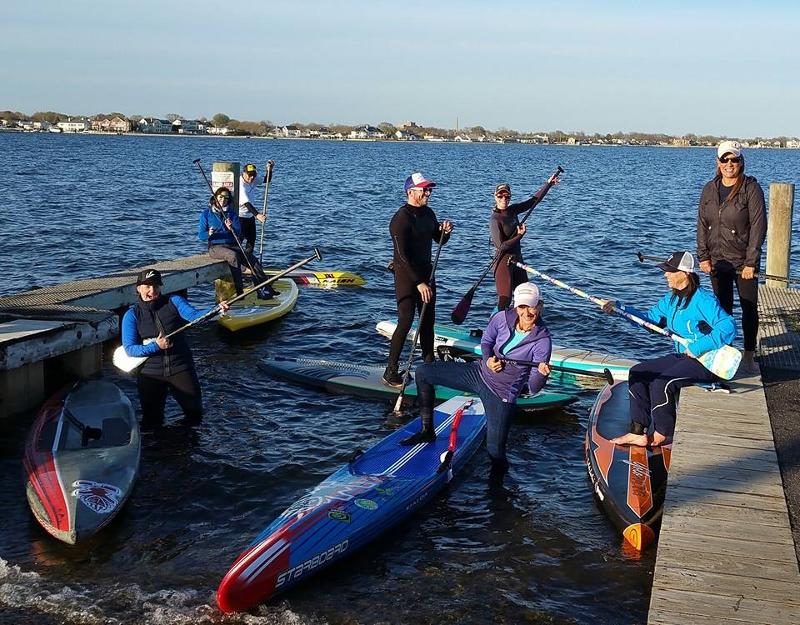 PROGRESSIVE PADDLE CLINICS Thursdays @ 3:30-5:00 and 5:30-7:00PM Babylon, NY
Join me at South Shore Paddleboards every Thursday afternoon this summer for a series of Progressive Paddling Clinics to make YOU a stronger, more efficient paddler! These clinics are designed to develop your paddling stroke technique so that you can maximize your muscular engagement, practice safe alignment become MORE proficient on the water. Each week we will discuss a new aspect of the paddling stroke, tune it into our bodies and have a fun-filled paddle where we get to PRACTICE our mad skillz on the Great So. Bay. Looking to get into SUP Racing? These clinics are specifically created to build on your stroke technique to bring you to a point of maximum engagement where racing will be an organic progression! Our goal is South Shore Paddleboard's end of the season event: Race for the Great South Bay on Saturday, Aug. 27th in Bayshore, NY where you can sign up for the 3-mile Recreational Paddle OR the Elite 6-mile Race. Come join the fun and get 'on board' to help raise funds for worthwhile causes by signing up to race. It's a great workout and a GREAT cause!
Our Thursday clinics are $95 and include all equipment, instruction and an hour & a half paddle. Plus, we'll do some yoga on the docks afterward to cool you down and send you home feeling good! Please call me at 631-338-6046 to register or call the shop at 631-482-1822 with any questions!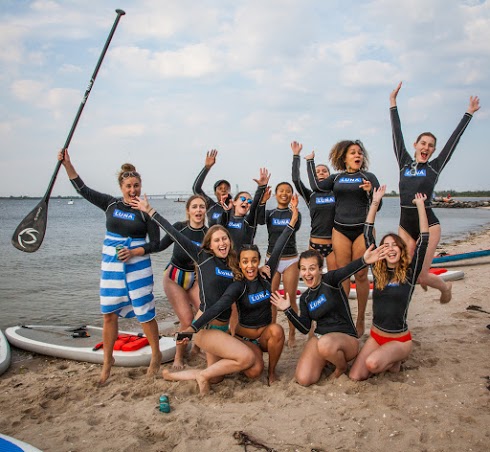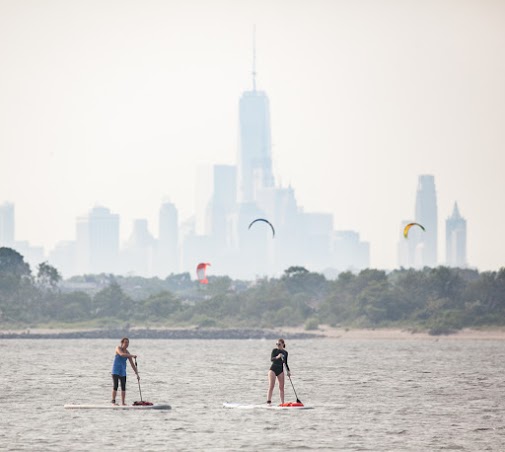 CLIF Bar/LUNA Bar Media Event
June 18, 2016 - Breezy Point, NY

Having recently joined the team at Cif / Luna Bar as an ambassador in the North East region, I was thrilled to be able to participate in their recent media influencers event in Breezy Point, NY. 50 of the top media consultants, blog writers, and magazine editors from the NYC area were on hand for a day on the water to launch Luna Bar's new partnership with the NYC Women's Surf Film Festival and the newest of new, Berry Greek Yogurt Bar. Half of the ladies went surf-side and paddled out with Will Skudin of Skudin Surf Camps for their first ever experience of riding the waves. The other 25 gals joined me and A-Team Paddleboarding's Andrew Dima for an incredible sunset SUP lesson on the Long Island Sound with the New York City skyline as a backdrop. Windy conditions and heavy currents were, at first, a challenge to our newbie paddlers but grace & grit prevailed and soon ALL of the women were UP, laughing and loving the journey on our sunset cruise. There is no better feeling than providing people with the empowerment they need to learn a new skill and give them the gift of time spent on the water. ALL the girls went home stoked & grateful and were excited to try stand up paddling again at their earliest opportunity (busy lives, these women!).
The evening concluded with dinner at the famous Rockaway Beach Club where fish tacos prevailed, conversation and connections ensued AND we were all blessed to meet the creative genius behind the NYC Women's Surf Film Festival, Davinia Grincevicius. Stay tuned for more information in the celebration and viewing of this year's Women's Surf Film Festival which is scheduled for August 12th-13th at the Rockaway Beach Club.
lululemon athletica's SUMMER OF YOGA Party!
June 11th @ The ATLANTIC TERRACE in Montauk NY, 7PM -10PM

Happy and grateful to have been asked to participate in lululemon athletica's kick off to summer event at The Atlantic Terrace on Sat. June 11th. The company has created an initiative to help their customers, staff and others to build a healthy balanced lifestyle by creating a Summer of Yoga tour bus (literally!) that is driving around the country and throwing yoga parties in local communities FREE of CHARGE to get people into the swing of things. The Hamptons' visit was the 4th stop on this magical journey and we celebrated by bringing over 60 people together for a night of music, fun, film and yoga under the moon at The Atlantic Terrace in Montauk, NY.
Sometimes I don't know how I got so lucky to be a lululemon ambassador and last Saturday night was one of them as I had the distinct pleasure of leading 50 or so yogis through their yoga practice outdoors near by the Atlantic Ocean. We offered our hearts and our breath, we moved as one and created choices for ourselves, setting intentions, breathing into them and flowing through a 45 minute vinyasa practice that kept everybody laughing and warm. I am truly grateful to have been gifted this moment to hold space for people coming together with such a great intention: to better themselves by creating a healthy, balanced lifestyle of yoga and clean living. It was such a special class to teach and an epic moment to be a part of it. Thank you, lululemon for ALL you DO to bring people together in manners like this, celebrating the great outdoors, healthy living and community. I am trulyblessed.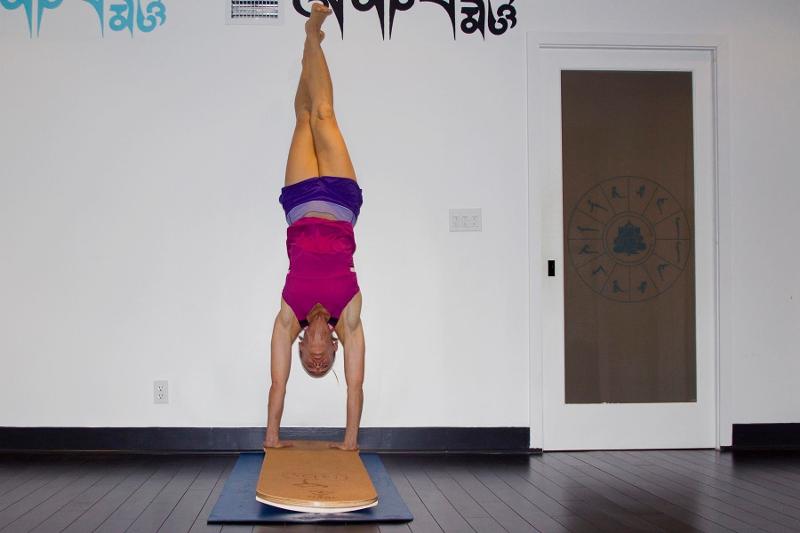 INDO BOARD YOGA TEACHER TRAINING in Montauk, NY
June 11, 2016 from 12:30-3:30PM
Join me for a 3-hour immersion into the world of teaching yoga on an innovative balance training tool, the Indo Yoga Board. The Indo Board has revolutionized my own yoga practice. I use it as cross-training for SUP racing and surfing. Now, I'm teaching classes all over Long Island, sharing the gift of balance and stability training to all levels of athletes, yogis and personal trainers. It WORKS. Join the Indo Board tribe and SIGN UP for our teacher training at Yoga Lila in Montauk NY. This 3-hour workshop will offer you the skills and tools you need to either (1) begin your own Indo Board Yoga practice or (2) develop a new program for your students using the Indo Board as a balance trainer to stregthen foundational muscles, increase muscular engagement, gain greater core strength and help overall body conditioning! You can read an article I wrote for Very Well online regarding the Indo Yoga Board HERE.
Cost is $350 for the training and includes all materials, 3-hours of instruction, marketing/promotion ideas and personal SWAG from the company! Plus, we'll have a lot of FUN. You can REGISTER by calling me: 631-338-6046 or go to Yoga Lila's website at www.yogalilamontauk.com/news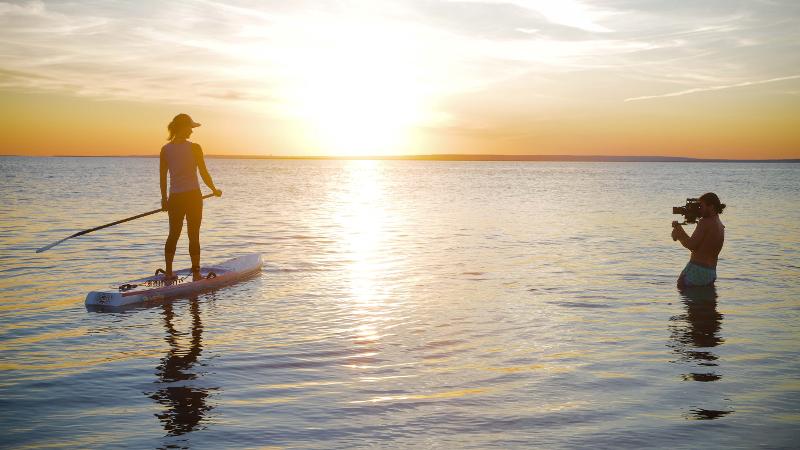 THE NATURE CONSERVANCY releases OUR ISLAND, OUR WATER, OUR FUTURE, a mini-series on the state of Long Island's waters featuring A New Perspective, a segment on how stand up paddling has brought me to a place of activism for our local environment and water quality.
This documentary, spearheaded and produced by The Nature Conservancy on Long Island highlights eleven individual stories of people who live and breath (best) on the water. In it, we learn from local voices about the changes witnessed in the quality and impact humans have had on our local water systems. Beautifully filmed and edited by Red Vault Productions, this series is sure to be a game changer all over Long Island as we can no longer ignore what we are doing to our most precious resource, the water.
You can view the entire series, HERE or view my segment, entitled "A New Perspective" HERE. Each 4-minute clip shares a powerful message. Please share and help spread the word! We must act NOW and TOGETHER to preserve the health (and restore to health) our local water systems. Mahalo!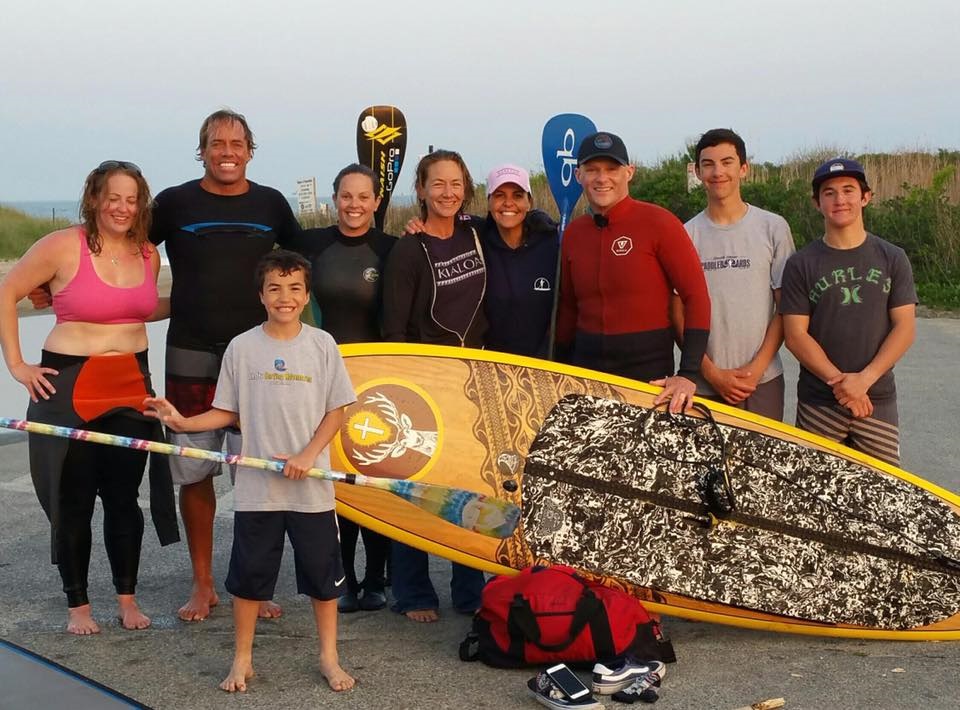 CHUCK PATTERSON comes to LONG ISLAND!
We are stoked to once again host legendary waterman and extreme athlete, Chuck Patterson, for a series of clinics here on Long Island. These clinics offer a variety of technique & wisdom from flatwater basic SUP, to race training and SUP surfing. Chuck is an excellent instructor, provider of all-time good energy and a Go-Pro, Naish Paddleboards sponsored athlete as well. He will be offering the following clinics on L. I. Please be sure to PRE-REGISTER so we know how many to expect!
Mon. May 23rd: Babylon NY, South Shore Paddleboards flat water SUP clinic @ 4:00PM
Tues. May 24th: Greenport NY, One Love Beach race clinic @ 5:00PM
Wed. May 25th: Montauk NY, SUP Surf Clinic at Ditch Plains @ 4:00PM
Thurs. May 26th: Montauk NY, SUP Surf Clinic at Ditch Plains @ 4:00PM
You can pre-register by calling me, 631-338-6046 or by checking in with one of the shops hosting the clinic. Mahalo & see you out there!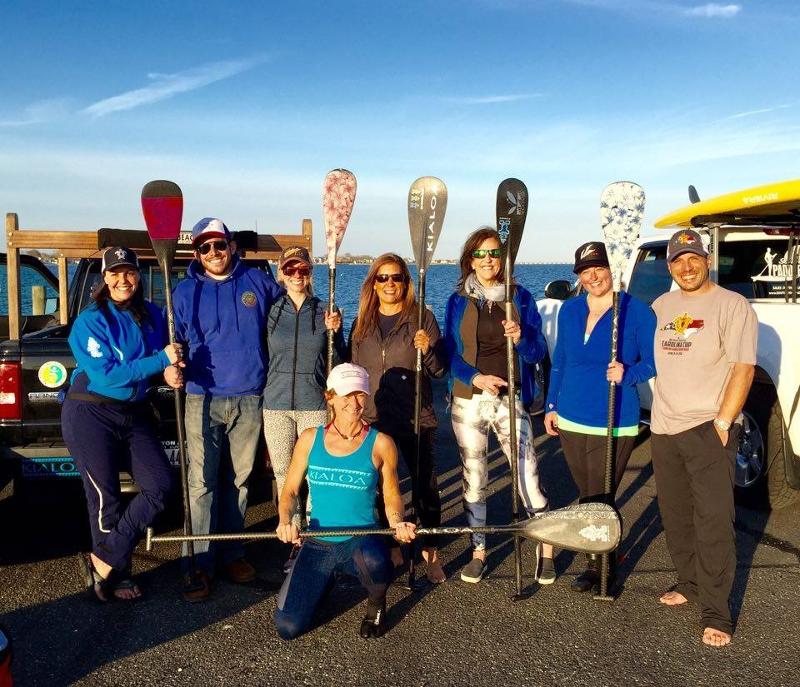 KIALOA PADDLES CLINIC at SOUTH SHORE PADDLEBOARDS
April 30, 2015 in Babylon NY from 4:00-7:00PM
Join me at South Shore Paddleboard in Babylon NY this Saturday, April 30th for a SPRING into SUMMER SUP clinic for all levels of paddlers. We will spend some time at the shop discussing different blade shapes & sizes to educate yourself for your next upgrade in equipment ;) Then, we will hit the beautiful waterways around Babylon in the Great South Bay for a sunset stand up paddle excursion where we will talk about stroke efficiency, strength vs. technique and using your larger muscle groups including YOUR CORE to make you a stronger, more dynamic paddler out there on the water! This clinic is a prelude to our SUMMER SERIES at South Shore Paddleboards, starting June 23rd every Thursday evening at 4PM where we will gather, train and explore the power of technique to get your ready for your upcoming race season or just make you feel more proficient on the water. Stay tuned! To sign up for this clinic or the summer series, please call me at 631-338-6046.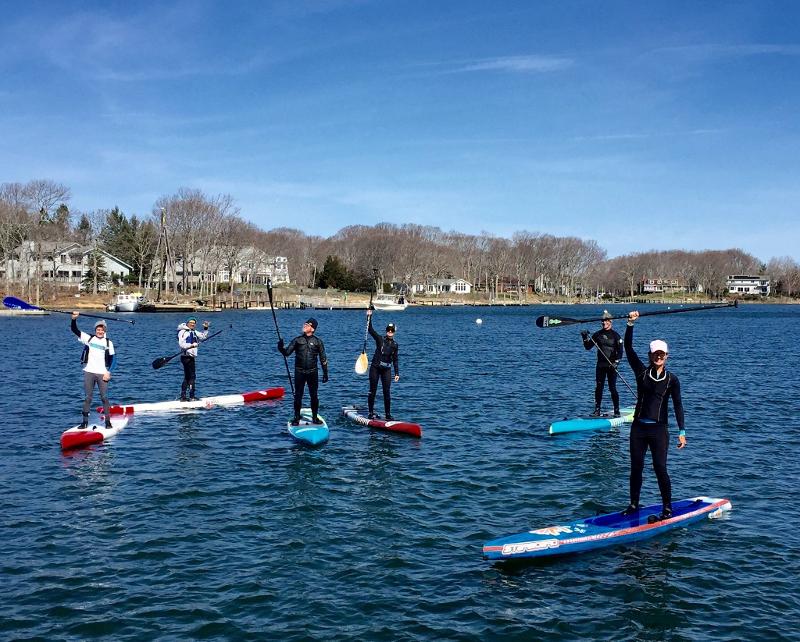 SUP RACING CLINIC at ONE LOVE BEACH April 16th, 2016 in Greenport NY from 9:00 - 12:00PM
I am STOKED to be returning to Chris Dowling's merry band of SUP-er paddlers at One Love Beach for another racing clinic to get this rabid tribe of paddlers ready for the Carolina Cup next week. At our clinic this week, we will discuss the 3 phases of stroke: the catch, power and return in order to make YOU a stronger, more efficient paddler. Dig deep, maximize your glide and engage your core by learning to train effectively for SUP racing or just amp up your fitness level using your paddle board. I'll have a FULL quiver of Kialoa Paddles to play with and you can explore the nuances of different shaft heights, blade shapes and sizes to find the paddle that's right for YOU! To sign up, please call One Love at 1-631-333-2064.