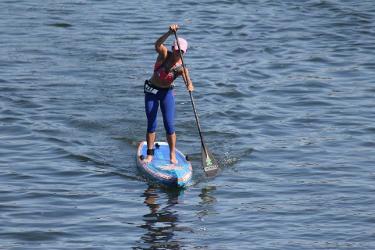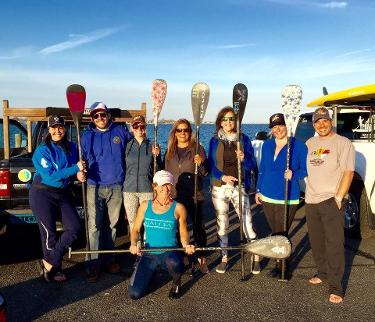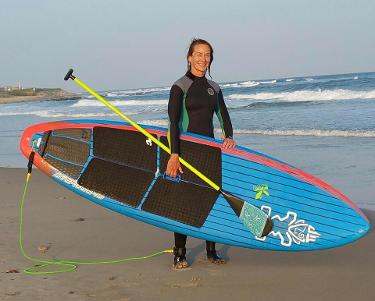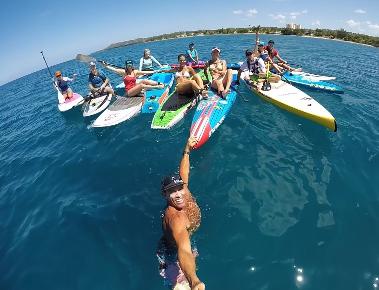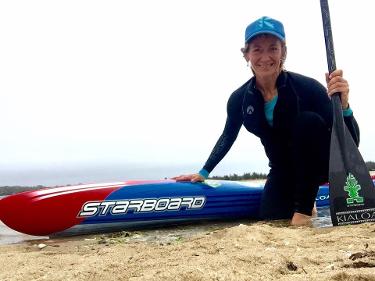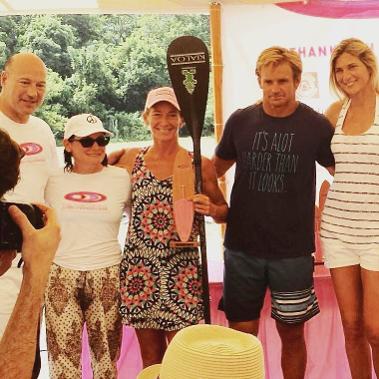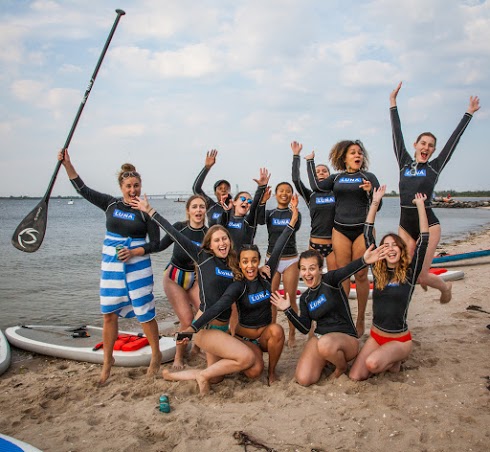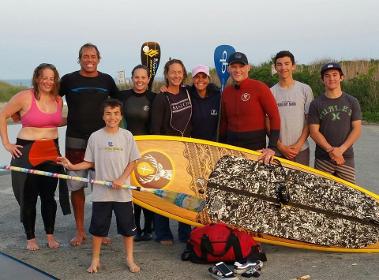 BECOME a STRONG, CONFIDENT & HAPPY PADDLER!

Join KIALOA PADDLES brand ambassador and 2018 STARBOARD SUP NORTH AMERICA TEAM RIDER Evelyn O'Doherty to experience the joy and freedom of stand up paddling on Long Island!
One Great Teacher!
Bringing people together from all over to talk about stroke, equipment choices, and just plain FUN, Evelyn is a dedicated waterwoman who's passion for stand up paddling has created new lifestyles for countless people across Long Island. From beginners to advanced, flat water to ocean surf, Evelyn's skill as a teacher is renowned and her laughter and stoke inspires others to take a chance to better themselves. Take a look at the rave reviews from happy clients below!
Offering private and group instruction, specializing in stroke & paddle clinics from beginner to advanced, race training and SUP surfing. Private SUP excursions, team building activities, SUP & Yoga retreats and so much more. Design YOUR adventure today!
Evelyn's knowledge of local waterways along with her studies as of a personal trainer AND yoga teacher brings a depth and richness to her SUP instruction that is unsurpassed on the East End. Her own training as a successful North American SUP racer sponsored by leading brands in the industry lends an expertise to the KEY DYNAMICS of stroke efficiency and better BODY MECHANICS also while giving her a depth of knowledge about equipment that she is ready to share. Her love of Long Island waters and fierce desire to protect them will inspire you to see the beauty around you from a whole new perspective!
See her feature in The Nature Conservancy's mini-series on water quality on Long Island HERE:
Our Island, Our Water, Our Future
Certified SUP instructor:
World Paddle Association & the International Surfing Association
CPR/FIRST AID certified
200-Hour Yoga Alliance teacher certified
TRX Functional Movement certified
Key Leader in the coordination of several Hamptons' water-based charity events including the Montauk Rell Sunn Surf Contest, Hamptons Paddle for Pink, Paddle for the Bays and SUP Race for Ocean Rescue.
Available for private & group instruction.
RATES:
$175 for an 1 1/2 hour lesson with equipment, $50 for each additional participant. Includes detailed expert instruction for for stroke efficiency, SUP Surfing and/or Racing, equipment and a guided tour of the waterway of your choice.
Group lessons for 3 or more start at $75pp.
SUMMER 2017 SCHEDULE :
Tuesday, August 1, 2017 @ 5PM - Greenport, NY
Join me & the SUP tribe from One Love Beach for a race training workout in preparation for the 2017 Paddle for Pink. Dial in your stroke, talk about nutrition preparedness, and develop a game day strategy to keep YOU moving forward FAST! We will meet at the end of Manhasset Ave by the boat ramp. This clinic is by donation. You can sign UP by calling One Love Beach at: 631-333-2064

Friday, August 18 & Sunday, August 20th -Kayak Centre of Rhode Island, Wickford RI
This clinic series has multiple facets. We will have two clinics on Friday & two on Sunday.
Friday 9AM-11AM: Advanced Stroke Clinic
A racing stroke differs greatly from your average paddle technique. Come learn the nuances of how to drive your board forward with speed & agility. This clinic will discuss core power, racing dynamics and preparation for the Newport SUP Cup the following day. Fun & engaging for everyone!
Friday 2PM-5PM: Open Water Workshop
This clinic will teach you how to navigate rougher, open water conditions in a small group setting. We will look at foot placement, muscle engagement and board dynamics in a headwind, side shop and learn how to pay attention to 'read' the water. Advanced paddlers only.
Sunday 9AM-11AM - Paddle Clinic for Beginners
Open to all levels of paddlers, this clinic will talk about the essential points of an effective paddle stroke, give individualized instruction to every paddler and offer you the skills you need to paddle safely on your own.
Sunday 1PM-3PM: Post-Race Stoke Fest
Open to ALL. What did you learn from your racing experience? What do you want to work on? Debrief with Evelyn your experience from the Newport SUP Cup (or any race!) or just come on down to ask questions, receive some training drills to get you ready for your next competition. This clinic is based on what YOU want to learn NEXT so bring your questions and your STOKE FEST.
TO SIGN UP for this series at the Kayak Centre of Rhode Island or a singular clinic, you can sign up online HERE. Or give the shop a shout at: 401-295-4400
"Training with Evelyn really made a difference in not only my races, but in my spirit. She shares her knowledge, pushes you beyond what you thought you could do, and keeps you motivated to show up again. Her coaching is some of the finest you will get on the East Coast. And with the goals I have set for the upcoming year, I can't wait to work with her again. Whether it's yoga, TRX, surfing or paddling, Evelyn's coaching and teaching will get you to a better version of yourself." -- Roxane Robinson, SUP Racer
"I have been lucky to have been introduced to Evelyn and spend time training with her this fall. I immediately felt a great connection to Evelyn as we share a love for this sport and a true passion for the water.
Evelyn has her own special brand of magic as a trainer, her great understanding of technique and application of it, her extensive knowledge in equipment, and the workings of muscle groups in relation to paddling , along with her inspiring kindness make her quite a dynamic force!
Most importantly, Evelyn has the ability to" see right through you" with a knowing of how to develop you. Evelyn is true teacher at heart and her love for teaching her students is very apparent. I have great respect and appreciation for Evelyn and all that she is and all that she has done for this sport. Evelyn is someone who can help you reach your full potential." -- Maureen R.
"Evelyn O'Doherty is a woman of many talents. She is highly skilled as a yoga & meditation teacher, and a surfing and SUP instructor. Most of all she is a woman with a huge open heart. This combination of heart and skill enables her students to take their own steps towards empowerment. Being coached for my first SUP race by Ev has taken me to a new level. I'm finally paddling in the ocean and attempting to ride small waves!" --Roey Ficaro LCSW, RYT
Contact Me:
Evelyn O'Doherty
email: surfvixens@gmail.com
Facebook: evelynodoherty
Instagam: @nysurfgirl
Twitter: @nysurfgirl