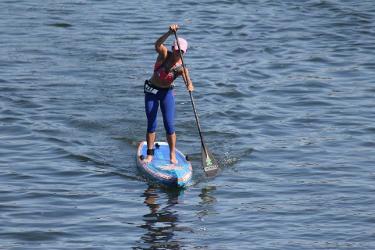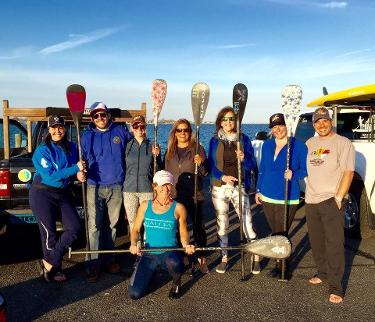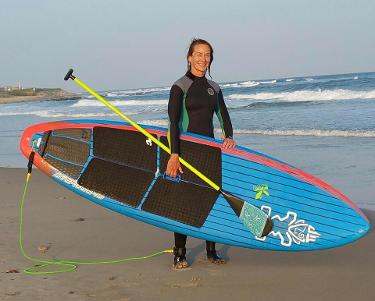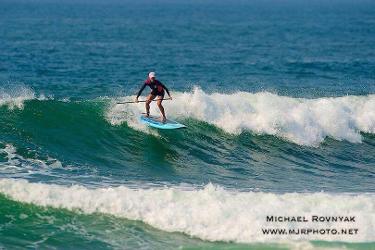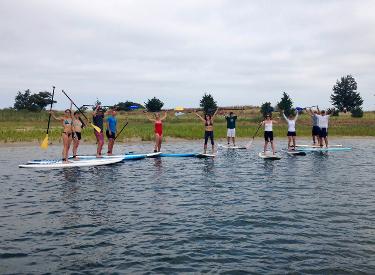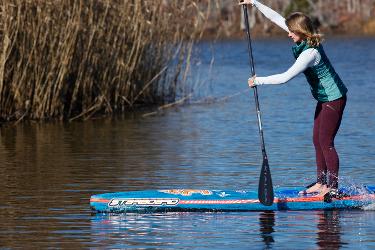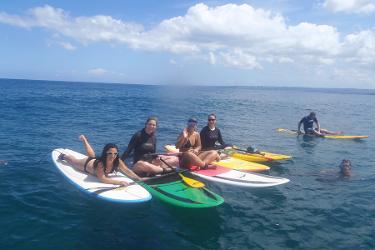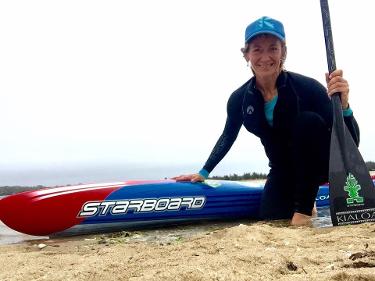 ARE YOU READY to take your PADDLING PERFORMANCE to the NEXT LEVEL?
Join KIALOA PADDLES brand ambassador and STARBOARD SUP NORTH AMERICA's TEAM RIDER Evelyn O'Doherty to experience the joy and freedom of stand up paddling on Long Island!
Experience the beauty of what the Hamptons has to offer, take your fitness routine out of doors and discover a lifestyle that breeds both contentment and greater well being!
Evelyn's knowledge of local waterways along with her studies as of a personal trainer AND yoga teacher brings a depth and richness to her SUP instruction that is unsurpassed on the East End. Her own training as a successful North East SUP racer lends an expertise to the KEY DYNAMICS of stroke efficiency, core engagement and better BODY MECHANICS. Her love of Long Island waters and fierce desire to protect them will inspire you to see the beauty around you from a whole new perspective!
See her feature in The Nature Conservancy's mini-series on water quality on Long Island HERE:
Our Island, Our Water, Our Future
Bringing people together to talk about stroke, equipment choices, and just plain FUN, Evelyn is a consummate waterwoman who's passion and deep desire to share her love of the sport of Stand Up Paddling will bring YOUR paddling to a whole new level. From beginners to advanced, flat water to ocean surf, Evelyn's skill as a teacher is renowned on the East End of Long Island. Take a look at the rave reviews from happy clients below!
Offering private and group instruction, specializing in stroke & paddle clinics from beginner to advanced, race training and SUP surfing. Private SUP excursions, team building activities, SUP & Yoga retreats and so much more. Design YOUR adventure today!
Certified SUP instructor:
World Paddle Association & the International Surfing Association
CPR/FIRST AID certified
200-Hour Yoga Alliance teacher certified
TRX Functional Movement certified
Key Leader in the coordination of several Hamptons' water-based charity events including the Montauk Rell Sunn Surf Contest, Hamptons Paddle for Pink, Paddle for the Bays and SUP Race for Ocean Rescue.
Available for private & group instruction.
RATES:
$175 for an 1 1/2 hour lesson with equipment, $50 for each additional participant. Includes detailed expert instruction for for stroke efficiency, SUP Surfing and/or Racing, equipment and a guided tour of the waterway of your choice.
Group lessons for 3 or more start at $60pp.
SUMMER 2016 SCHEDULE :
WEDNESDAYS & FRIDAYS @ 7:30am
SUP RACE training in Sag Harbor, NY
Come test your mettle & become one of our paddling crew! Learn the core components of paddling with power, speed & efficiency and practice drills to get you ready to race! OR, just come for the fun, get a great workout and join the tribe. We are a committed band of paddlers who enjoy each other and challenging our limits. Would love to have you out there with us! ALL levels welcome. By donation ($25 suggested).
* Call 24 hours in advance for board/paddle rental. Additional fee applies. Sign up HERE
Thursdays @ 3:30-5:00PM & 5:30-7:00PM Progressive Paddling Clinics in Babylon, NY. Join me at South Shore Paddleboards every Thurs. for a summer of fun & education on the water! These clinics are designed for people who want to improve their paddling skills & become more proficient on the water. Build your progress with easy step-by-step instruction. Become a stronger, more proficient paddler with confidence and skill. Our Thursday evenings are sure to be an adventure to learn & remember! $95 per session/ $425 for 5 pack!
Give me a shout or call South Shore Paddleboards to pre-register. 631-482-1822
"Training with Evelyn really made a difference in not only my races, but in my spirit. She shares her knowledge, pushes you beyond what you thought you could do, and keeps you motivated to show up again. Her coaching is some of the finest you will get on the East Coast. And with the goals I have set for the upcoming year, I can't wait to work with her again. Whether it's yoga, TRX, surfing or paddling, Evelyn's coaching and teaching will get you to a better version of yourself." -- Roxane Robinson, SUP Racer
"I have been lucky to have been introduced to Evelyn and spend time training with her this fall. I immediately felt a great connection to Evelyn as we share a love for this sport and a true passion for the water.
Evelyn has her own special brand of magic as a trainer, her great understanding of technique and application of it, her extensive knowledge in equipment, and the workings of muscle groups in relation to paddling , along with her inspiring kindness make her quite a dynamic force!
Most importantly, Evelyn has the ability to" see right through you" with a knowing of how to develop you. Evelyn is true teacher at heart and her love for teaching her students is very apparent. I have great respect and appreciation for Evelyn and all that she is and all that she has done for this sport. Evelyn is someone who can help you reach your full potential." -- Maureen R.
"Evelyn O'Doherty is a woman of many talents. She is highly skilled as a yoga & meditation teacher, and a surfing and SUP instructor. Most of all she is a woman with a huge open heart. This combination of heart and skill enables her students to take their own steps towards empowerment. Being coached for my first SUP race by Ev has taken me to a new level. I'm finally paddling in the ocean and attempting to ride small waves!" --Roey Ficaro LCSW, RYT
Contact Me:
Evelyn O'Doherty
email: surfvixens@gmail.com
Facebook: evelynodoherty
Instagam: @nysurfgirl
Twitter: @nysurfgirl