AWATERMAN'S LIFESTYLE RETREAT
with Pro Athlete Chuck Patterson and myself
in Rincon, Puerto Rico.
April 03 - April 08, 2018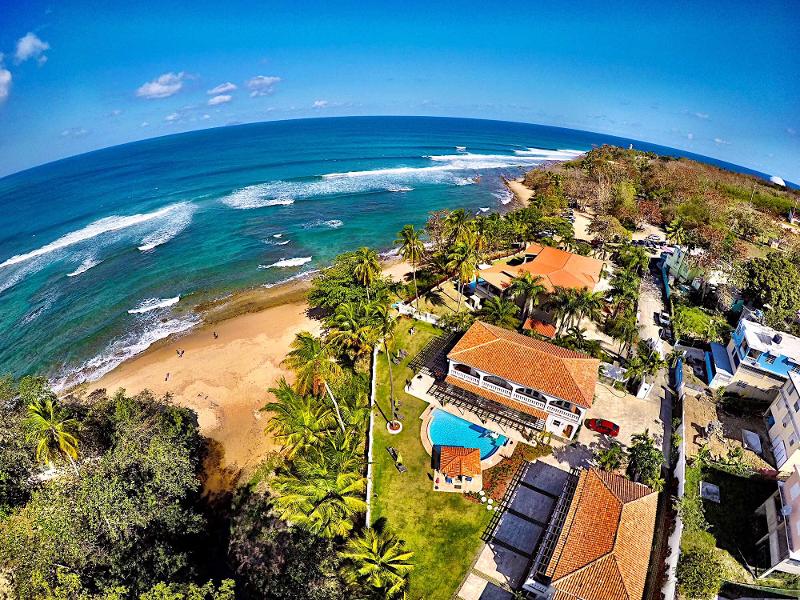 LIVE THE WATERMAN'S LIFESTYLE
with GoPro Athlete Chuck Patterson and Evelyn O'Doherty
Rincon, Puerto Rico. April 03 - April 08, 2018
at the beautiful Villa Playa Maria

Are you ready for healing, adventure and chance to relax & experience the beauty of Rincon? We've got a retreat designed ESPECIALLY for YOU. Join me and legendary surfer, stand up paddler, foil master and skiier Chuck Patterson for a week long adventure on the water, including luxury beach side accommodations and a full schedule of stand up paddle excursions & training, surf opportunities and yoga. It's time to dive back into to the lifestyle that serves you best.
Our retreat includes three levels of participation.
Level 1- Commit to a Lifestyle

ALL INCLUSIVE Lifestyle Retreat located at The Villa Playa Maria, on Maria's Beach in Rincon PR!

Tuesday April 3 - Sunday April 8th, 2017
This adventure includes a 5-night stay at the oceanfront private villa with Chuck and myself featuring luxurious accommodations, poolside/oceanfront setting on a beautiful gated property. We will host you with a delicious wholesome breakfast and lunch prepared daily and catered dinners at the Villa. Our lifestyle retreat includes on-the-water clinics with Chuck and myself, afternoon water and/or chillax time, daily private yoga sessions with the group, equipment and transportation to and from the airport. We've got you covered in this deluxe adventure nestled in front of Maria's Beach in Rincon that only the Villa Playa Maria can provide.
Cost is $2500 for shared space/ $2995 for a private room for a full week of fun!

Level 2 - Drop IN to an Experience of a Lifetime
A Day with Chuck Patterson & Evelyn O'Doherty in Rincon!
Wednesday 04/04, Thursday 04/05 (limited space!)
These adventures are single full-day experiences to immerse yourself in the waterman's (or women's) lifestyle. Our daily retreat adventures include on-the-water race clinics with Chuck and myself at the Villa Cofresi (sight of the Rincon Beach Boy), lunch with us at Villa Playa Maria on Maria's Beach, afternoon water time including equipment out front of the Villa and a late afternoon yoga cool down to ease you into evening. Live the life of a waterman for a day, or sign up for MORE than one! Cost is $300 pp per day. **
Level 3 - Get Stoked for the Beach Boy!
SUP race clinics to prepare for the Rincon Beach Boy standup paddle race on April 7th, 2017!
Race Clinics held from 9:30AM-12:00AM:
Wed. 04/04 and
Thurs. 04/05
These daily clinics will be held at the Villa Cofresi (site of the Rincon Beach Boy ) and will include professional level instruction on everything from race starts, stroke technique, race strategy, buoy turns and nutrition/hydration. We will spend time in each clinic on the race course, familiarizing ourselves with it, and experiencing on-the-water feedback on your stroke, technique and paddling. Cost $85 per person **
To SIGN UP for the Rincon Beach Boy Sup Race on Saturday, April 7th, click HERE!
* Cost does not include travel or race fees
** Cost does not include race fees.
For MORE information on how YOU can SIGN UP, email: surfvixens@gmail.com or call 631-338-6046 (EST) and get YOUR waterman's lifestyle adventure tuned IN for 2017. Mahalo & look forward to seeing you!