WATERMAN'S LIFESTYLE RETREAT
with Pro Athlete Chuck Patterson and myself
in Rincon, Puerto Rico.
April 02 - April 07, 2019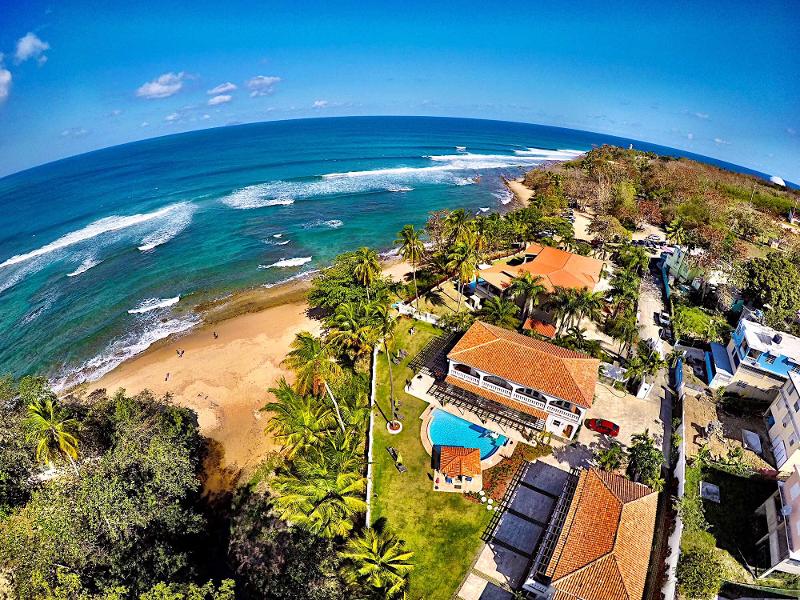 LIVE THE WATERMAN'S LIFESTYLE
with GoPro Athlete Chuck Patterson and Evelyn O'Doherty
Rincon, Puerto Rico. April 2nd - April 7th, 2019
at the beautiful Villa Playa Maria

Are you ready for healing, adventure and chance to relax & experience the beauty of Rincon? We've got a retreat designed ESPECIALLY for YOU. Join me and legendary surfer, stand up paddler, foil master and skiier Chuck Patterson for a week long adventure on the water, including luxury beach side accommodations and a full schedule of stand up paddle excursions & training, surf opportunities and yoga. It's time to dive back into to the lifestyle that serves you best.
ALL INCLUSIVE Lifestyle Retreat located at The Villa Playa Maria, on Maria's Beach in Rincon PR!

Tuesday April 2nd - Sunday April 7th, 2019

This adventure includes a 5-night stay at the oceanfront private villa with Chuck and myself featuring luxurious accommodations, poolside/oceanfront setting on a beautiful gated property. We will host you with a delicious wholesome breakfast and lunch prepared daily and catered dinners at the Villa. Our lifestyle retreat includes on-the-water clinics with Chuck and myself, afternoon water and/or chillax time, daily private yoga sessions with the group, equipment and transportation to and from the airport. We've got you covered in this deluxe adventure nestled in front of Maria's Beach in Rincon that only the Villa Playa Maria can provide.
A $500 deposit is required to reserve your registration. Our retreats fill up fast, so please sign UP today!
Cost is $2500 for shared space/ $2995 for a private room for a full week of fun!

To SIGN UP for FULL Retreat,
REGISTER HERE.
Public Race Training Clinic (Open to ALL levels) to prepare for 2019 Sup Racing Season

Race Clinic held from 9:30AM-12:00AM:
Thurs. 04/04
These stand up paddle clinics will be held at the Villa Playa Maria (or alternate location depending on waves) and will include professional level instruction on everything from race starts, stroke technique, race strategy, buoy turns and nutrition/hydration. We will spend time in each clinic on the race course, familiarizing ourselves with it, and experiencing on-the-water feedback on your stroke, technique and paddling. Chuck and I are donating all race clinic fees back to the Rincon Beach Boy, a local non-profit serving children with Down's Syndrome in the local community. Cost $85 per person **
To REGISTER for our SUP Race Clinics at the Villa Playa Maria
email me at surfvixens@gmail.com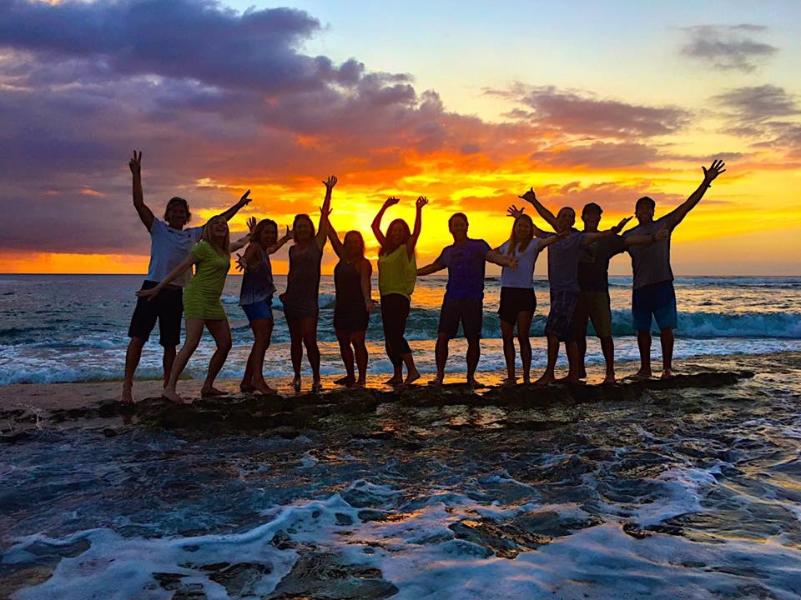 OPTION #2: SUP SURF RETREAT in PARADISE
with Marc Angelillo & Evelyn O'Doherty
in Rincon, Puerto Rico
April 9 - 14th, 2019
10% OFF full retreat package when you REGISTER by July 1st, 2018

Marc Angelillo and Evelyn O'Doherty have once again teamed up to create a 5-day Stand up Paddle Surf Camp in Rincon, Puerto Rico. Join them for a sunrise dawn patrol or breath taking sunset session while learning everything from how to navigate through heavy whitewater, to reading surf breaks and reef safety awareness. You will learn technical tactics including proper surf stance, how to connect breaks and get more out of any wave. A progression of wave riding skills will be ingrained into your surf style for years to come.

10% OFF full retreat package when YOU register by July 1st, 2018!
Your retreat experience includes daily on land and water instruction with multiple surf sessions in Rincon where we will be staying. We welcome you to 4 nights / 5 days with lodging at the luxurious oceanfront Villa Playa Maria. Included is breakfast, lunch & dinner with nutritious food from local resources, strength building exercises, any condition confidence and so much more.
"Every once in a while, I'm actually in the right place at the right time! My skill level went way up and the stoke level sky high at our Stand Up Paddle Surf Retreat 2018." - Ken W.

Get ready to find a new A-game and move to the next level of performance as these two coaches will analyze your every move, critique and fine tune your technique while creating a solid foundation to improve your surfing style for the summer ahead. Photographer visit included in costs. $2195 for shared room/ $2695 for private space.
To SIGN UP, a $500 deposit is required. This retreat is limited to 8-10 paddlers to insure every participant gets maximum exposure and individualized attention. REGISTER HERE. You will be contacted by our concierge for your deposit information.
ANY QUESTIONS? Give a shout to surfvixens@gmail.com.
"This past week I attended Evelyn O'Doherty and Marc Angelillo's Stand Up Paddle Surf Retreat. Everything was amazing from the beautiful villa and their amazing services to sup surfing every day with Evelyn and Marc. Both dedicated all their time in helping each person become more confident and stronger with their skills. Each session was both fun and challenging.The world would be a better place with more of Evelyn and Marc's in it. They both have nothing but positive energy and feedback not to mention the ability to make you laugh until it hurts. Thank you both! I hope your retreats continue to succeed because everyone should experience being in your company and learning to sup or sup surf from two great coaches." - Dee R.