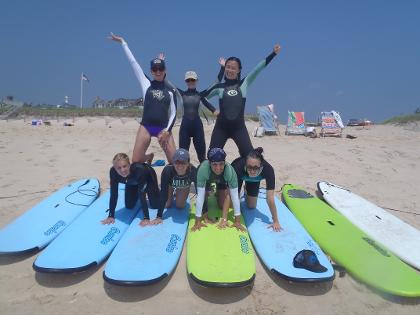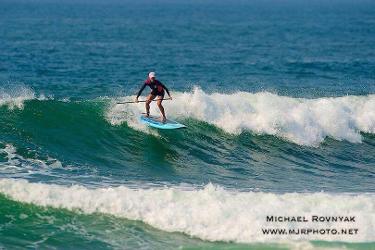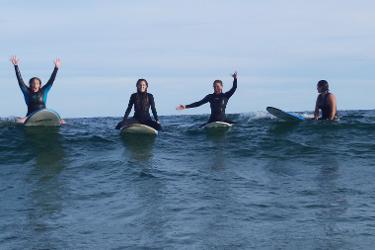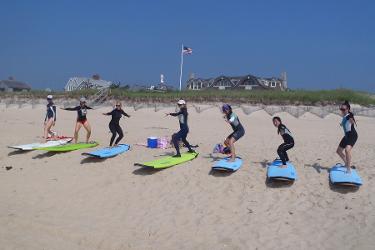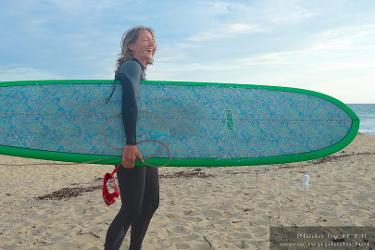 Our Women's SURF CAMPS are going mobile!
Join me on the adventure of a lifetime. No matter what your age and skill level YOU CAN learn to surf!
Take it from me, a former school teacher who at the age of 36 got on a surfboard for the first time and watched in awe as it transformed my life. Give yourself the gift of greater fitness, more motivation to play out of doors, the healing of salt water therapy and communing with nature. Surfing is a complete mind-body reset and a lifestyle change towards greater health if you LET it BE SO.
My popular Women's Surf Camps are designed to challenge you, empower you and give you the skills you need to unleash that inner mermaid! Camps are: 3 people and up, run approximately three hours and include: all equipment, expertise & instruction, discussion of water safety, drills on land and 2+ hours in the water! Photo opp.s, refreshments are provided!
$300 for the first 3 surfer gals &
$75 for each additional mermaid thereafter.
Gather up your friends to create a PRIVATE surf camp adventure that we will design just for YOU. I will bring all the equipment, listen to your needs and create an adventure tailor-made for your group. Each camp experience will include camp set up, time spent assessing conditions and talking about water safety & board management, practicing drills on land and then plunging into the deep blue sea to uncover those surfer girl dreams!
Call 631-338-6046
or email me: surfvixens@gmail.com
to design your surf camp today!
If you'd prefer to have a private one-on-one lesson or a surf coaching session (for the more seasoned surfer girl), I'm happy to take you out mono y mono, dial you in to the line up, introduce you to the local Montauk surf scene and launch your summer of surfing FUN here on the East End.
RATES:
Private instruction - $175 for an hour and a half lesson, includes all instruction & equipment. $75 for each additional participant. Call me!
Upcoming RETREATS for 2016/2017
include Surf, SUP & Yoga Retreats to
RINCON, PUERTO RICO,
COSTA RICA &
BARBADOS!
Evelyn was recently featured in Andreea Waters' surf photography book, a look at the nitty gritty lifestyle of being a year-round NY Surfer. You can check out the book online or purchase a copy HERE: NYC SURF by Andreea Waters
Contact me: surfvixens@gmail.com 631-338-6046
Find me on Facebook HERE or Instagram @nysurfgirl